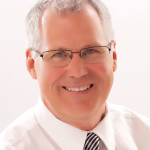 "Your strategy to market to our pending
patients is brilliant – solving a problem
that has existed at our practice for some
time, and probably exists for virtually every
orthodontic practice, as well."
If your orthodontic practice is like many of our clients, you have a problem – your treatment coordinator doesn't like calling your PENDING patients. 
If your TC does call them, they're not giving the patient any incentive or new information with which to make their decision.   And consumers don't like to receive calls that amount to nothing more than "Are You Ready Yet?"  
Here's our solution:  Your own Content Management System that deploys 2 – 3 personalized, professionally designed, CAN-SPAM compliant email marketing touches to each of your pending patients.
Recently, we completed a 6-month study of all GetOrthoCases clients using our Pending Patient Magnet email marketing solution.
If you are reading this email, it's likely all of your Pending patients are receiving 0 emails presently.  Consider that:
Our average Pending Patient Email Marketing client is marketing to 260 pending patients/ year.
On average, they are enjoying 42 additional new starts/year from their investment in Pending Patient Magnet by

GetOrthoCases.
Where else can you spend $149/month and almost double your Pending Patient conversions?
Like this Pending Patient Marketing Strategy? Let's start one for your practice…call 1.888.657.2762 or complete the order form