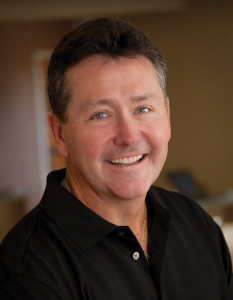 "The GetOrthoCases Marketing System has been an excellent marketing investment for our practice. Your Patient Referral Brochures and Staff Action Plan cost us less than $1,200 and we've started 29 patients as a result of that marketing piece.
We've also been using GetOrthoCases targeted direct mail for 8 years now. In the past year we've had 41 new starts from our direct marketing campaign. Obviously, we're pleased with our results."
 
Referrals are crucial to the success of any orthodontic practice.  All of our clients know this, but most tell us that their staff is NOT effective at consistently asking for those referrals.
Why is this?  There are 2 reasons.
 Asking for Patient Referrals is the victim of "Unintentional Neglect" in a busy orthodontic practice.
Staff are uncomfortable asking your patients for referrals.
However, ask yourself and your staff the following question:  If we successfully give our patients an excellent experience and an excellent orthodontic result, why wouldn't we confidently ask our patients to refer their family, friends and neighbors to our practice?
Your Solution:  The GetOrthoCases Patient Referral Brochure
[hcolumns]
[columnhelper span6]
Like this Patient Referral Brochure? Lets start one for your practice…call 1.888.657.2762 

or 

complete the order form.
[/hcolumns]
Our Patient Referral Brochure is a polished, proven effective, yet inexpensive way to increase the number of referrals you get from your satisfied patients.  The brochure offers an incentive to both your patient to refer their friend, family member or neighbor (where allowed), as well as the recipient to bring in the brochure and see your practice for their orthodontic care.
For less than .75 each, GetOrthoCases will design and print a customized 6" x 3 2/3" tri-fold Patient Referral Brochure for your practice, provide you with our 3-Step Staff Action Plan, and conduct a GoToMeeting with your staff to train them on scripting and how to present the Patient Referral Brochure to your patients.